I Went To A Memorial Celebration And A Softball Game Broke Out
Hundreds Gather To Hoist One To A Legend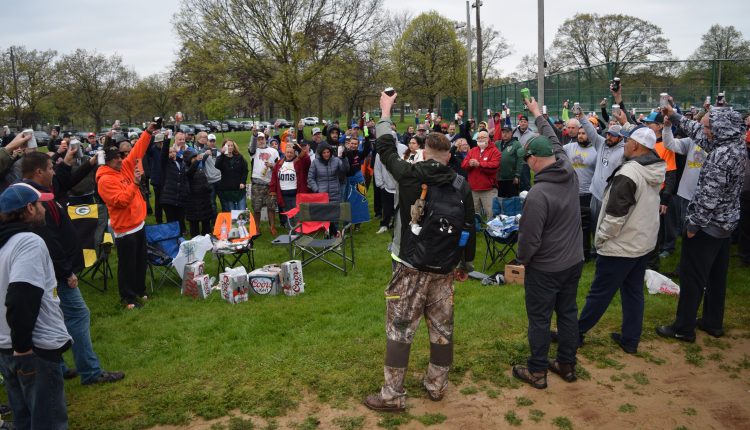 Steve "Blade" Hess was loved in this city.  His passing leaves a giant hole in the heart of the softball community that all of us know so well.  On Tuesday night about 200+ Dons and Donnas gathered on the first base line at Lincoln #1 to pay tribute to a once in a lifetime guy.  It is rare to find anyone who is universally loved like Blade is…an ultimate teammate, an ultimate friend, and an ultimate example of the best part of being associated with softball in Kenosha for the past 50 plus years.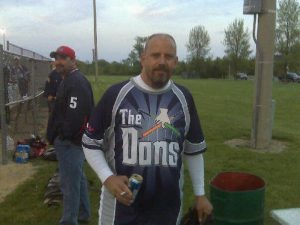 There is no one in the rich history of Kenosha softball that covers the time span that Blade does.  From the early 80's til today, Steve Hess was a focal point of every team he ever played on, both on and off the field.  "The Blade" was not a nickname, it was not a persona, it simply was the man as he turned himself into a softball legend.  Nothing was produced, everything was 100% legit..the humility was genuine, the unconditional friendship was a given, and the attention he drew was not as a spectacle but as a man absolutely getting the most of his time here on earth with no regrets.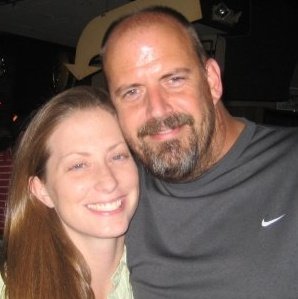 On Tuesday night, the softball community came out to support Amy and Blade's family….and each other.  This loss hits hard.  Tussler had the tough job of making the toast and he was rock solid. When you accept the task of honoring a legend, you sure don't want to F it up and he did not…he hit it out of the park…well, out past the lights anyway.  There were countless Blade stories told and being a part of that gathering and just seeing all the different shirts that folks were wearing from their association with the man was literally a time capsule of our lives together.
Like everyone, I wanted to express my feelings to Amy and as my wife and I walked up to her, I only had 4 words I could get out…"I got no words"…and Amy being Amy let my usually "wordy" self off the hook saying "I know you don't…Steve loved you guys..I love you guys".  And "you guys" applied to everyone in that park, and everyone who wanted to be in that park and everyone who ever knew the man.  The softball community, the bowling group from Sheridan Lanes, everyone that knew him from Sunnyside, his guys from the neighborhood..everyone shares this collective heartbreak equally because there literally was nothin but love for the dude.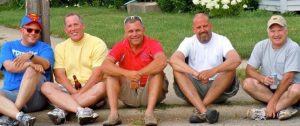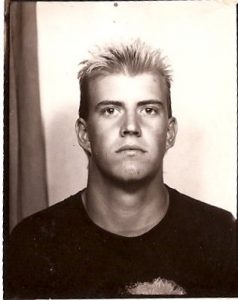 Everyone will honor Blade the best way they know how.  I have a website and the occasional gift of words so this is mine (and I sure hope I don't F it up as well).  Other ideas…add a 3 to Lincoln #1 and re-name it Lincoln #13..a party at Sunnyside, a party at Sheridan Lanes, a memorial softball, bowling and bags tournament…any of em….all of em.  This is a story that simply goes way beyond one news cycle.  RIP to a man that lived life loudly, but in a very quiet way..a man that was a softball A-lister who never looked down at anyone..a guy that everyone knew and not one person bad-mouthed..a guy who could be seen from a distance as a cross between Billy Idol and Jeff Spicoli but up close was more a cross between the best teammate you ever had and most loyal friend you ever had.  RIP #13..you will absolutely never be forgotten.
*Much thanks and love to Gratzi…Adam Kavalauskas for not only being the official photographer of this extremely important event for all of us, but for making sure this tribute looks as excellent as it does..when I need to make sure a story is perfect, I call in the heavy hitters….thanks Gratzi!