Hall of Fame 4 fer 4: Cox, Coin, Clark and Cat
Paul Cox, Jeff Gascoigne, Ron Clark and Russ Guerra Enter The Hall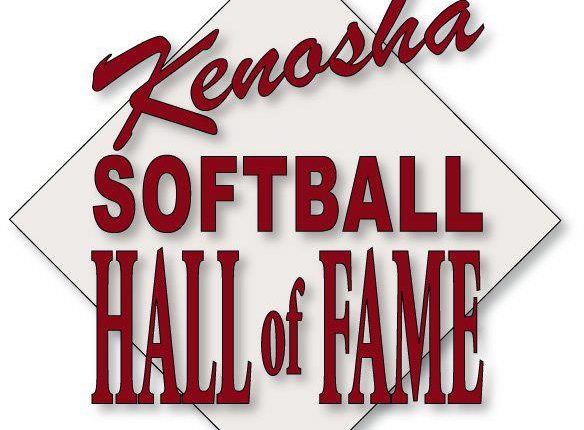 It is great to see a former teammate of mine get elected to the Kenosha Softball Hall of Fame…there ain't many (because I didn't play on T's or Finneys, ha!). I was fortunate enough to play with Paul Cox for many years on our Cenni's/Bullpen squad. The two things that best describe Paul Cox, in my opinion, are that he was an intense competitor and a strong, faith-based, family man. Paul Cox came to the field to hit…period. Oh, he was a very good shortstop, could run well above average for a bigger guy, and possessed many of the intangibles that make one a Softball Hall of Famer. But rest assured, he came to the diamond with the intention of hitting the ball hard every time. Cox had opposite-field power that was matched by very few. A power-of-the-order hitter personified. I will personally go to my grave saying our teams, led by Paul Cox and Tito, and Whitcraft and Big Man Kalbfell could hit with anyone. And even though Paul Cox was kind of a non-partying, relatively quiet individual..he completely fit in with our group. He was quick-witted, he was a family-first guy and he understood whether or not you drank a beer after the game, that what really mattered was how you played and that you enjoyed your time with your teammates. Big props to Paul Cox on this well-deserved honor.
Jeff Gascoigne is a relatively quiet Gascoigne. Tom, Tim, and Mark I think, helped make that a relatively simple task for him to complete. Easily one of the founding families of Kenosha Softball, the Gascoigne bunch rarely found themselves in anyone's gray area… likely by design. And once again, I am happy for this man for selfish reasons. Much like Paul Cox, a teammate, and Tom Beth, a regular opponent, Jeff Gascoigne, and Rumor's Bag Men were consistent foes out at Bullpen. Coin, along with guys like Jim Young, Jim Warosh, and The Dolly Lonnie (McCrossen) mixed it up with our team and the Legends team and Doug Hyatt's guys and a couple of teams from Great Lakes, to form what I consider one of the best leagues to ever play around here. And as a player, Jeff was rock solid. He would never make a mistake in the field and is the LAST guy you wanna see in a big moment of a game with a bat in his hands. A true leader by example, Jeff Gascoigne was the heartbeat of one of the great, underrated teams of all time and is absolutely deserving of a Hall of Fame induction…well done.
Ron Clark was a unique softball player, to say the least. It would not be uncommon to see his team get ready to take the field in the top of the first with RC nowhere in sight. Then you'd see him come sprinting up to the diamond…still in head-to-toe work clothes, throw his bag on the ground, grab his glove, drop down and do 20 quick push-ups in the dirt, and head out to play third base still in his work boots. And third base is where he thrived. A walking talking advertisement for the term "get dirty" Ron Clark did not play third base; he was third base. I would place him in the category with current Hall of Famer Jeff Clark and my former teammate Jim Nehls in terms of guys you simply could not get a ball past down there at the hot corner. This was an original run-through-a-wall type player that every one of his teammates fed off of. Of course, he could hit, no one makes the HOF without that skill, but his glove and his approach to the game were his calling card. Congrats to a working-class HOFer…I'm quite certain his softball-playing family and his former teammates are pleased with this induction.
Russ Guerra was Cat Daddy! I didn't give him the nickname but it sure seemed to fit. Back in the day when we'd play Ralph's Corner Tap, you got the Guerra Brothers, the Garza Brothers, Billy and Bucky, and a cast of characters. And back then Cat played kinda everywhere. Anywhere in the OF, shortstop, you name it, he played there. I personally thought he was crazy when he moved to the mound because it would take all of his speed away from his defense. As is sometimes the case, I was wrong. Russ Guerra flourished on the mound. It was truly amazing how even the hardest-hit ball seemed to be child's-play for that dude. And his offensive game never missed a beat regardless of his defensive position on the field. Russell was one of the first guys that you could not stop from getting two bases out of a single.  HOFer Mark Hackbarth kinda set that precedent and Russ Guerra went to school on Hack. Cat was a "glider" on the bases. And perhaps his greatest asset was his softball persona. Congrats to Cat Daddy, absolutely a Hall of Fame player and a Hall of Fame character.