Why Is Bill Burrell Being Continually Passed Over At The University of Illinois?
A Man With Deep Ties To A Kenosha Family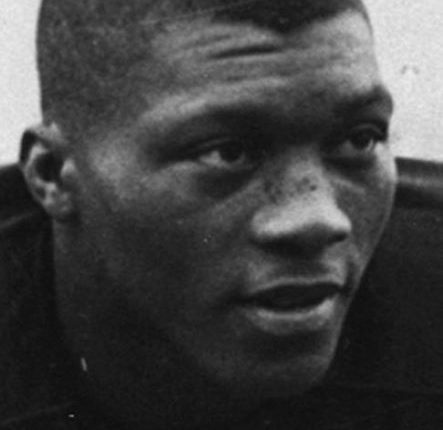 We are currently living in a time of making right of some wrongs.  May I suggest we consider making right the unexplained wrong of Bill Burrell still being left out of the University of Illinois Hall of Fame.  Amazingly enough, the University of Illinois first created its Athletic Hall of Fame in 2017, and in that time there have been 14 football players that have been inducted into the Illini HOF.  Three of those players were multi-sport athletes so for the sake of argument we will not include them in this discussion.  So that leaves us with 11 players to compare with Bill Burrell in terms of production and accolades at the U of I.  Also, let me add that by no means am I diminishing or downplaying the accomplishments of those who have been elected, they are all outstanding players and their careers speak for themselves.
Let's just start with the biggest and the best.  Dick Butkus is one of the top 5 linebackers in NFL history and possibly the best to ever play the position.  So taking a look at his Illinois career, here is what you will find:
2 Time All-American
3 Time All Big Ten
1963 Silver Football Award (Big Ten MVP)
3rd in the Heisman Trophy balloting in 1963
Inducted into the first ever HOF class at U of I in 2017
Inducted into the College Football HOF in 1983
Honored on the Walter Camp All-Century Team
Named to Illinois All-Century Team in 1990
Here is the resume of Bill Burrell:
1 Time All-American
3 Time All Big Ten
1959 Silver Football Award (Big Ten MVP)
4th in the Heisman Trophy balloting in 1959
NOT in the U of I HOF
NOT in the College HOF and to anyone's knowledge, never had his name submitted for consideration
NOT a member of the Walter Camp All-Century Team
NOT a member of the Illinois All-Century Team
And toss in the fact that he was the first ever Black team captain in the school's football history…doing it from the LB and OG position..and doing it in 1959!
Now that is putting up Bill Burrell against one of the true giants of the game.  Yet somehow, aside from these two men, there are still 9 men more deserving of being included in the U of I Hall of Fame?  Let's take a look at one man from the new 2020 class, Kevin Hardy.  Again, I mean no disrespect to Kevin Hardy, he tore the Badgers up in the early to mid 90s and was definitely a wrecking ball out there.  But he was also a 1 time All-American and a 2 time All Big Ten performer.  And quite honestly, in 1994 he was the 3rd best player on the defensive side of the ball with fellow HOF inductees Dana Howard and Simeon Rice both piling up more accolades than Hardy.
There are men in the U of I HOF that only played 2 years on the team.  Even a guy that Packer fans like me know and love, Ray Nitschke, had virtually no accolades or awards while playing football at the U of I. Nitschke received one 2nd team All Big Ten selection rushing for 514 yards from his fullback position.  He is also on the Illinois All Century Team. These are all men of outstanding skill and production at the collegiate level…and so was Bill Burrell.  These men all received accolades to honor their achievements. And Bill Burrell received more.
There was a great story written in 2017 by a man named Peter Bailey-Wells who currently works for the Boston Globe.  The article is entitled "Why is former Illini star Bill Burrell not in the College Football Hall of Fame?".  I highly suggest you read it, because it goes much much more in depth than I could ever produce sitting here at my dining room table. It digs deeper into the personality of Bill Burrell.  It takes into account the turbulent times that Burrell had played in. And the real sad part is, in 2020, not only is Bill Burrell still not in the College Football Hall of Fame, he is still unable to gain admission into the Illini Hall of Fame with production numbers that rival possibly the best to ever play the game in collegiate history, let alone at that university.
I have a personal reason for having nominated Bill Burrell each of the last two years for the U of I HOF.  His grandson Courtney, owner of Gold Standard Social Club here in Kenosha, is a close friend of mine.  Court and Jill and Aiden and Corbin and Addison and Courtland and Grandma Lois and Morgan and Keegan and everyone who is a descendant of Bill Burrell deserves to sit in a crowd and listen to someone tell everyone what a great player and leader the University of Illinois had in Bill Burrell.  I have no idea why this man has received this ridiculous lack of respect to this point, I'm just hoping that in the time of making right some long-time wrongs, that someone convinces the U of I that whatever their issue is, to grill it up and eat it and put Bill Burrell in the Illinois Hall of Fame where he should have been several classes ago.
I have contacted the Illini athletic department to make them aware of my disgust over this constant disrespecting of this decorated student/athlete/leader and was given completely unacceptable "stock answers" both times   If you wish to voice your opinion, may I suggest contacting the University direct at publicaffairs@illinois.edu