Technology Improves Overall Experience at 2018 National Sports Collectors Convention
Rick attended his first National in 1992, in Atlanta and it's amazing how things have changed.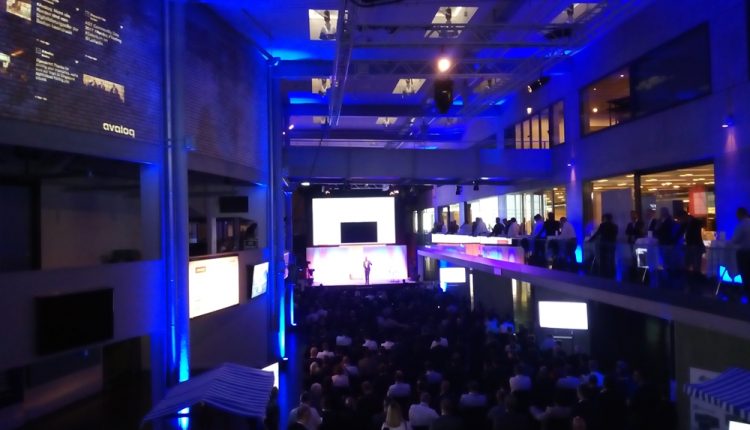 If your mother didn't throw away your baseball and football cards, or if you have a felt pennant from the 1950s, those from the Midwest and points beyond may want to make a detour to Cleveland, Ohio, starting August 1, for the biggest gathering of sports collectibles and collectors of the year, "The National." The same holds true if you are a sports memorabilia collector, an investor or collector of sports cards, jerseys, autographs or anything you and your buddies deem as a collectible item.
Welcome to The 39th Annual National Sports Collectors Convention (NSCC)!
The National Sports Collectors Convention is a large annual gathering of collectors, dealers and any other groups interested in collecting trading cards, autographs and other related memorabilia.  Started in 1980, The National has grown into a once a year extravaganza that is the premier showcase event of the multi-billion dollar collectibles industry.  It's been said, "If you can't find what you're looking for at the National, it probably doesn't exist."
New since the last time I attended is the ability for attendees to eliminate many of the lines they has to wait in, in the past with websites that hit a "home run" when it comes to ease of use and saving time.
Fans are encouraged to purchase general admission and VIP Admission tickets online at www.nsccshow.com. For autograph hounds, it's best to purchase autograph tickets on the TRISTAR website www.tristarshows.com. Collectors can also follow "The National" on various social media accounts or through the show's official #hashtag at #NSCC18.
The site this year is the sprawling I-X Center, near Hopkins International Airport in Cleveland. With over 400,000 square feet, the I-X Center is transformed into a collector's paradise including over 750 high profile exhibitor booths from around the country, pavilions and the autograph area.
"The National Sports Collectors Convention is the multi-billion dollar sports and entertainment industry's collectibles premier showcase." said John Broggi NSCC Promoter.  "We are excited to have Cleveland showcase some of the greatest sports vintage memorabilia in existence."
The details:
WHEN: Wednesday, August 1 – Sunday, August 5, 2018 – Five (5) day event open General Public.
Note: Kids 12 and under get in Free all week!
SHOW HOURS: Open to the public, general admission and VIP Admission tickets available on sale on-line at www.nsccshow.com and will be available for purchase on-site throughout the show.  Children 12 and under admitted FREE all week!  Autograph tickets can be purchased on the TRISTAR website www.tristarshows.com.
Topps VIP Exclusive Party – Wednesday – 8/1/18 2pm – 4pm
Sneak Peek – Wednesday – 8/1/18 4pm – 8pm
Thursday – Saturday – 8/2/18 – 8/4/18 – 10am – 6pm
Sunday – 8/5/18 – 10am – 5pm
WHERE:         I-X Center                    
One I-X Center Drive, Cleveland, Ohio 44135
www.moreinfo@ixcenter.com / phone (216) 676-6000
Cleveland is a about a 6 hour and 30 minute drive from most places in Southeastern Wisconsin. Connecting flights from Milwaukee to Cleveland for August 1, can still be had for about $170 roundtrip.
"We are extremely excited that the 39th Annual National Sports Collectors Convention is returning to Cleveland," said Dan Berkus, NSCC Promoter.  "Cleveland  has an exceptionally strong sports tradition with very avid and knowledgeable collectors and a diversified sports fan base.  Over 750 exhibitors from around the country and one-hundred twenty-five (125) high profile athletes will be signing throughout the five (5) day event."
The sports collecting industry has come back in a strong and exciting way. Many collectors now in their 40s and 50s remember the heyday of sports collecting and what a fantastic family and bonding experience.