Fantasy 5 for 5 With Matt Schauf: Day 1
5 Burning Fantasy Questions For 5 Days To Prep You For Draft Day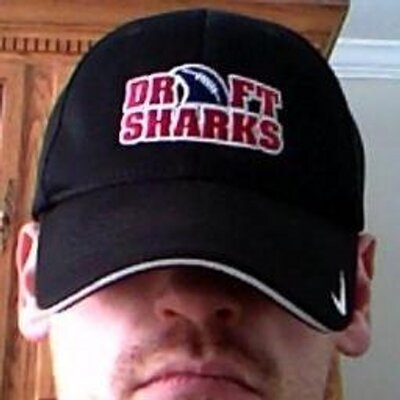 Matt Schauf is a Fantasy Sports rock star.  There are several really good pros out there, but for my money (and it really has made me plenty of "my money"), Matt Schauf and Draft Sharks stands above the rest.  I've known Matt personally and professionally for over a decade and the only thing that tops his humility is his accuracy.  For the next 5 days KSE will bring you 5 burning questions you want answered before draft day.
OK, last year a lot of folks got bit in the ass drafting Le'Veon Bell, what are your thoughts concerning Ezekiel Elliot and his holdout in 2019?
There's some danger Elliott misses real games (as of this writing). But he's not going to sit out the year like Bell did. If Elliott did that, he'd enter 2020 in the exact same contract situation. Bell had free agency on the other side of his holdout. So I'm drafting Elliott as though he'll start the season on time. Perhaps I'll change that if we get beyond the preseason games and he's still missing. But Bell delivered a position-leading fantasy season in 2017 after holding out until Sept. 1. So we know post-holdout production is possible.
Do you see a "holy crap, where did he come from?" producer like Patrick Mahomes was last year in this 2019 fantasy season?
I wouldn't bet on anything to the Mahomes level. But I think Darwin Thompson at RB has a shot at exploding beyond expected value if Damien Williams gets hurt in season and provides a crack of opportunity. Fantasy drafters are buying Chiefs RB at the price they're paying for Williams this summer — not a 2nd/3rd round talent in Williams himself. And Thompson keeps looking like the better handcuff bet than Carlos Hyde, at least in terms of upside.
What is your take on Todd Gurley?  Many drafters will be wondering if that 4th or 5th RB could or should be Gurley but will be apprehensive about his health.
I'm taking Gurley late in the 1st round at this point. I don't think we can expect him to just be the same old dude. The knee has to be an issue to some degree. But it also seems like something they should be able to manage. There's risk, so I understand Gurley slipping to the end of the round. But that range is full of RB risk. So I have no problem betting on Gurley's ceiling in the neighborhood of backs such as Joe Mixon, Nick Chubb, James Conner and Dalvin Cook.
Is there a TE not named Travis Kelce that is worth "drafting high"?
That depends on how "high" we're talking. Behind Kelce, I'm looking next at Evan Engram and Hunter Henry around the 5-6 turn. I don't think Zach Ertz or George Kittle are bad picks where they're generally going, but I'd rather focus on RBs and a top-shelf WR through the 1st 3 rounds. I've been more satisfied with rosters I've built that way so far this draft season.
Many publications have Davante Adams as the overall No 1 WR, Draft Sharks has him at 4…any particular reason he is 4?
We really don't see a whole lot of separation among the top 6-8, depending on format. Adams slides behind the top 3 (or 4, depending on format) mostly on lower yards per catch. I wouldn't argue with anyone who prefers Adams over a WR we rank higher, though.
You can check out Shark Bites on this website the entire season for many up to the minute information.