Fantasy 5 for 5 With Matt Schauf: Day 2
5 Burning Fantasy Questions For 5 Days To Prep You For Draft Day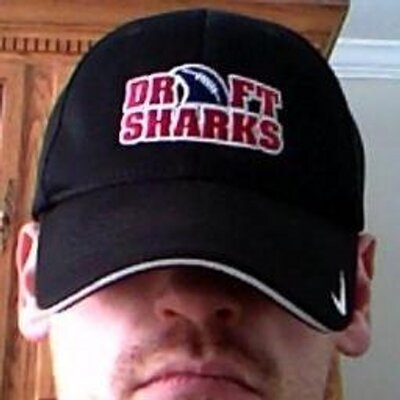 Matt Schauf is a Fantasy Sports rock star.  There are several really good pros out there, but for my money (and it really has made me plenty of "my money"), Matt Schauf and Draft Sharks stands above the rest.  I've known Matt personally and professionally for over a decade and the only thing that tops his humility is his accuracy.  
With the continuing "challenges" for Antonio Brown, is he slippin on your boards at all?
I think Brown has slipped to where I'll consider him. I didn't want him in Round 2. Now that he's likely to sit in Round 3, I'll give him a look when he comes up on my board. Most players would be out of consideration for me through all these antics and the team switch. But Brown has been a top-5 fantasy WR every season since 2012. I'm willing to trust him a bit.
12 team, serpentine PPR league and you got No 1 pick…who you taking and why?  Who would you hope for coming back with picks 24 and 25?
I'm going Saquon Barkley up top, slightly ahead of McCaffrey. Barkley's 73.7% share of team rushing attempts led the position last year, and his 20.8% share of Giants targets fell only slightly behind McCaffrey's 22.0%. And Barkley might be even more of a focal point with Odell Beckham gone. So it's about touch certainty (plus talent, of course). Ezekiel Elliott might be sitting up top if he weren't holding out.
Who is the No 1 IDP (Individual Defensive Player) out there?
This depends heavily on format. I would say it's J.J. Watt vs. Darius Leonard, and it depends on how deep your lineup goes. For the shallower leagues, Leonard's the guy. Maybe he doesn't finish #1 again, but he was the dominant leader as a rookie and remains well positioned to collect stats. If you have a deeper IDP lineup, then I'd elevate Watt (and Joey Bosa) vs. the other positions. I have them further ahead of the rest of their position.
Is this the year the fans of Famous Jameis finally get paid off considering Bruce Arians is in Tampa?
Winston finished 11th in fantasy points per game last year, 14th in points per game in 2017 and 10th and 13th in total points in his first 2 seasons. The difference this year is that he's not going to be yanked from every game that starts to go sideways. He's a fine fantasy option — especially with a crappy running game.
Any clue who will be this year's Phillip Lindsey?
It's important to remember first that most years don't have a Phillip Lindsay. He's an anomaly — a reincarnation of Arian Foster (an undrafted free agent who delivers unexpectedly big fantasy production).
If we're wondering who can "come out of nowhere" at RB, my top candidates would be: Darwin Thompson, Devin Singletary, Tony Pollard, Ty Montgomery and Dexter Williams. All — except, maybe, Singletary — would need another guy to go down for opportunity to arise.
You can check out Shark Bites on this website the entire season for many up to the minute information.