Fantasy 5 for 5 With Matt Schauf: Day 3
5 Burning Fantasy Questions For 5 Days To Prep You For Draft Day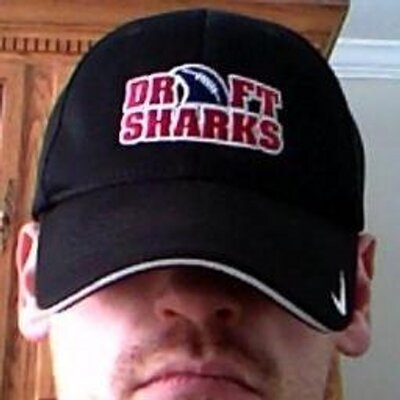 Matt Schauf is a Fantasy Sports rock star.  There are several really good pros out there, but for my money (and it really has made me plenty of "my money"), Matt Schauf and Draft Sharks stands above the rest.  I've known Matt personally and professionally for over a decade and the only thing that tops his humility is his accuracy.  
I still hear many people being skeptical that they can win a fantasy championship with a Jameis Winston or Derek Carr or Matt Stafford at QB…can it be done?
The answer is yes to all of them. I won't advocate for Carr or Stafford in fantasy, but you can win with very late QBs because you spent the earlier rounds building value everywhere else. If you do wait that long, however, plan on using more than 1 QB. Sam Darnold, Nick Foles, Marcus Mariota and Andy Dalton carry weekly upside in the nether regions of the QB rankings. Winston — as we've already addressed — has spent most of his career as a low-end QB1 so far. Anyone who believes you can't win with him in fantasy is simply wrong.
Who is the one guy you really have targeted this year…can be early, middle or late round guy?
Tyrell Williams. "Target" players for me are almost exclusively double-digit round guys, because targeting someone means you need to be willing to reach at least a round ahead of ADP to get him. That's obviously easier to do the later you go. Williams has consistently gone in the 50s among WRs, but I have him projected around the bottom of WR3 territory. Williams has a great shot at 100 targets in Oakland, and he's been strongly efficient in both catch rate and yards per catch through his first 4 seasons.
Who is the one guy you have intentionally stayed away from this year?
LeSean McCoy. I don't know how that backfield's gonna sort out yet, and I don't think the offense will be good enough that I have to care. McCoy is coming off the worst season of his career, and the fact he's a jerk off the field only makes it easier for me to pass on him.
In terms from strategy, you OK with going WR and WR with your fist two picks if the RBs have been picked clean?
Flexibility is my main plan heading into every draft. So, yes, I'd be willing to start WR-WR or WR-Kelce if that's what makes sense in my draft. Based on ADP, though, it's been more likely I'll find a RB I like in Round 2 if I started with a pass-catcher. I also like multiple RBs commonly going in Rounds 3-4, though, which makes it easier to stay flexible with the 1st 2 picks.
Can the Bears team defense possibly live up to last year's incredible fantasy season?
Never be the first person in your league to draft a defense. It's simply not worth it. I certainly think the Bears will be fine, but we haven't had a team D repeat as fantasy's top scorer any time in the 21st century.
You can check out Shark Bites on this website the entire season for many up to the minute information.