Fantasy 5 for 5 With Matt Schauf: Day 4
5 Burning Fantasy Questions For 5 Days To Prep You For Draft Day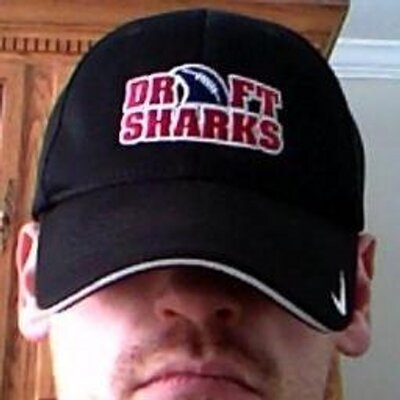 Matt Schauf is a Fantasy Sports rock star.  There are several really good pros out there, but for my money (and it really has made me plenty of "my money"), Matt Schauf and Draft Sharks stands above the rest.  I've known Matt personally and professionally for over a decade and the only thing that tops his humility is his accuracy.  
How important are handcuffs to you?
They're not IMPORTANT. I just asked my wife if we could try … Oh wait, that's probably not what you meant. Fantasy handcuffs are not important. Sure, if Joe Mixon goes down for a couple of games after Week 2 knee surgery, it's nice to be able to plug in Gio Bernard. But how often does that actually happen — especially early in the season? And how often is that replacement back close to the same production level? Most of the time, the cost of keeping that handcuff around is punting a roster spot; getting no value from it. The bigger the roster, of course, the easier it is to stash such a player. But handcuffs are never a "must" on my team.
Where I would make a little greater effort is when that backup can be a standalone fantasy asset, meaning he can produce some starter weeks even when the team's other back is healthy. In addition to Bernard, I'd put Dion Lewis and Duke Johnson in this category; Austin Ekeler as well, to a lesser degree (because you'll need to pay up to get him right now).
Darwin Thompson and Alexander Mattison are 2 of the more attractive true handcuffs for this year.
How important are bye weeks to you?
I don't want to have all my guys at a particular position on the same bye. Otherwise, I don't pay them much attention.
Are you more concerned when a veteran player has a new coach/new offense or do you rely more on the player's history?
This really depends on the situation. All of that factors into every player evaluation. I'm not at all worried about Davante Adams getting a new coach/system, for example, because he's still the dominant #1 WR for Aaron Rodgers. I'm not worried about Tyrell Williams with the Raiders, because he's stepping into a more prominent offensive role, he's going fairly late in drafts and he has been an efficient performer. Chris Godwin in Tampa Bay seems likely to get a boost from his new coach (and departures of several former teammates).
Can the Cleveland Browns possibly live up to the hype and the fantasy projections of their skill players?Yes. That said, Baker Mayfield's going way too high for me. (I've even tried to argue him lower in the rankings on DraftSharks.com.)
Is Lamar Jackson good enough to consider your No 1 QB in a fantasy draft?
Can he be that? Yes, if he steps up the passing at least a little. I'm not taking him until around the QB16-18 range, though. It's such a deep position. I'm favoring options that look a little more predictable. If you can draft Jackson in that range in a 12-team league as your 1st QB, though, then you should be pairing him with a similarly volatile QB. And that can work out just fine for your starting spot.
You can check out Shark Bites on this website the entire season for many up to the minute information.